above expectation.Stock received in good condition.Stocks are in correct size and good quality even though mock up was skipped to speed up manufacturing process.
Very fast action in term of managing order and customer service
At the first, I'm really disappointed when sales person said that the goods we want already sold out. But many thanks to the team who show us with another design even though we running out the time. He tried to do as per our requirement. All my staff's satisfied with finishing goods. Thank you
Nur Syawani
November 24, 2017
I like fast response from Beaux Square team to make my job easier without to much follow up from our site. Congratulations teams!
Shadyana Erny
November 24, 2017
Reasonable/satisfy customers need and want.
Beaux Square is very attentive and spot on for our requests. Love dealing with the company.
Beaux Square has been patient with our request, products explanation and quality is of our expectation. They recommends suitable product for us and make suggestion design wise to suit our market requirements. In terms of coordination, they are very professional and everything has been taken care by dedicated coordinator. Shipment delivery was smooth and even though there was some mistake from our end, they managed it very well. Good job Beaux Square and we will be happy to work together for future projects and highly recommend to other business departments
Beaux Square is a one stop solution for my company and of course, for my client. They have always been a great help whenever I need ideas, options and recommendations for premium gifts idea. From proposing to follow up, preparation, production and delivery, everything was done perfectly and with no delays and all. the products that Beaux Square offers are in good quality and it most definitely looks good as premium gift for my clients' events
very good service personnel. Manage to reply to every single need we ask for. Humble and absolutely polite.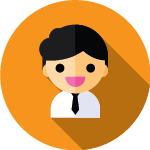 Nothing much to say but excellent work, accommodated our extremely last minute order but gave the best price and delivery was on time. Final product was as imagined. Definitely coming back to you guys for future events.
I was in a rush to look for printing company for my upcoming event and all problems were solved when i contacted Beaux Square to ask regarding the quotation for wristband and t-shirt. Fast and immediate response was experienced so i am satisfied with the services Beaux Square provide. The price was reasonable as well.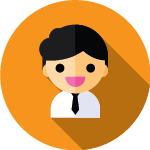 Beaux Square has very talented sales person. Good in front and back and end services. Good job
It's good to deal with Beaux Square. They will provide proper detailed artwork and advice customer accordingly about what suits us best. Easy to communicate with and fast response time. One of my top suppliers
Good follow up and after service. Easy approach
very efficient, and the products (cutlery set) that I ordered are good in quality.
 We are very satisfied with the product and service from Beaux Square. Meet customer requirements
The vacuum flask in good quality, the printing of logo also nice. We love it.
Every year, we have a big event, Le French Festival and we would print tote bags as our merchandise for our guests. We have been using Beaux square since last year and they have never disappoint us with their quality. Besides that, the manager in-charged was very efficient and helpful. He came to our premises to show us the samples and provideus ideas. Despite ordering the tote bags and A4 folder kits a few weeks before our delivery deadline, he and the team managed to delivery them on time. He has been very patient with us and was able to provide us explanation on the process of the printing and providing us the mock-up. Well done and we look forward to working with you again next year!
Alliance Francaise Kuala Lumpur
April 03, 2017
Very fast response time, accurate assessment of timeframes. Fast support on artwork placement, changes and other pre-production activities. We have enjoyed working with Beaux Square because they look to build a relationship with us as a customer, and that is our objective also. Would recommend this company without hesitation
Overall we are happy about the product and service. We will definitely continue dealing with you
Excellent in Response for any Urgent Case
Forest Research Institute Malaysia
April 03, 2017
Good customer service - nice products & good quality.
Prompt and easy to deal with